4 Reasons to Use Ceramic Beer Mugs Over the Other Options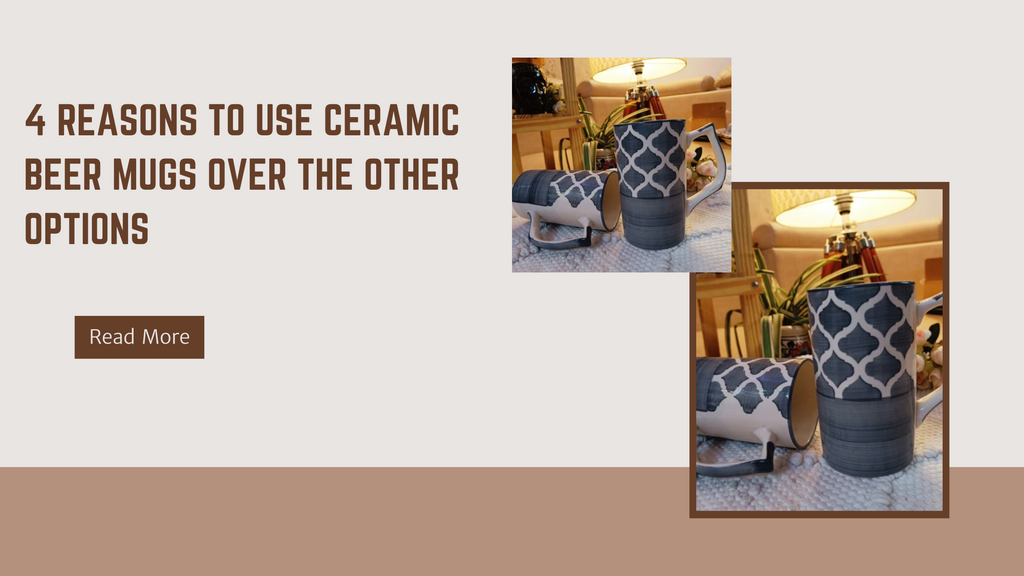 Using ceramic mugs is a sentiment. It gets you that feel and moreover, when you know that it is artist crafted and made with reliable material by a passionate manufacturer, it definitely adds a quality to every sip you take. You can not get that experience with otherwise made mugs. The following passages highlight the primary factors that make ceramic beer mugs a go-to choice.
Ceramic Mugs Retain Heat Well
The first reason to pick a ceramic mug over other options is that ceramic is great at maintaining the heat of your drink better than any other material. This happens because ceramic is more porous through which conduction occurs slower. Also, Ceramic has a higher rate of specific heat in comparison to glass. And that means ceramic will lose heat through convection at a slower pace than glass.
In other words, when it comes to enjoying chilled beer, ceramic beer mugs serve noticeable temperature control because of their inherent properties. The high heat retention of ceramics minimizes heat transfer keeping the beer colder for an extended period.
Plus, the porous surface of ceramic material absorbs condensation further preventing the exterior from getting slippery.
Your Drink Tends to Taste Better
Just like the material, taste matters as well. You might have sometimes experienced that sipping a drink from an old stainless steel mug makes you feel like something is just off, right? This is not going to happen with a clean ceramic mug. You feel like you are using the mug for the first time every time you use it. Ceramic keeps the taste intact.
You're Encouraging the Arts!
You might think that it will be easy for you to visit a local department store and grab some plastic or glass beer mugs made by a machine. Surely thus, it will be a convenient, and sometimes an economical option. But will you get the satisfaction that comes with getting quality merchandise? Ceramic beer mugs are a piece of supreme craftsmanship since it's what the manufacturers create with love.
You Get Something Creative and Handy
Beer mugs made of ceramic are available in various designs, sizes, and prints. That means these are not only handy but also a creative thing to bring home and showcase.
Do you want to buy quality beer mugs at the best prices? Simply drop a line to a trusted online store. Make sure they offer an extensive range of ceramic-made products at reasonable prices.