Explore The Different Types Of Ceramic Pots For Plants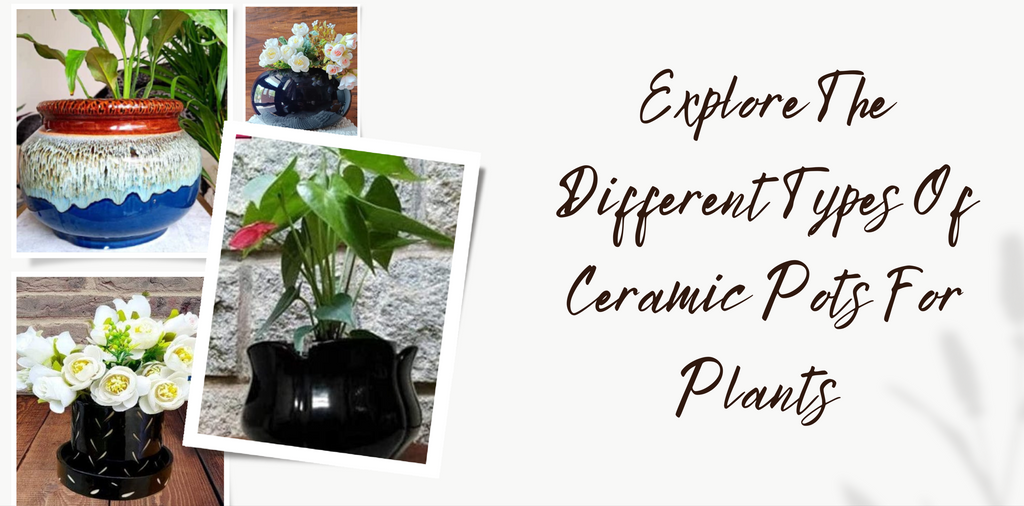 Ceramic plant pots can easily spice up home gardening in a sensible and eco-friendly way. While people might have the same kinds of indoor plants, what can make a difference is how you can personalise your garden. At this point, you can leave a unique signature by using ceramic pots for plants. Ceramic plant pots are available in various shapes and sizes and these are great for plants. The modern ceramic pots available online are easy to use and clean. Moreover, these will surely complement your type of home decor theme for both indoor and outdoor gardens. Here let us explore different types of ceramic pots for plants.
Choose from different Kinds of Ceramic planters
The minimalist modern
If you like to keep it simple and minimalist, these ceramic flower pots are a great fit for your home. These come with a non-imposing nature which means they will never clash with the decor style of your home. In other words, if you have a modern Indian home, then these minimalist ceramic pots will definitely enhance your interior or exterior decor.
Printed
If you are not a fan of minimal ceramic flower pots, then the prints are here for your rescue. These days, screen-printing ceramic pots are available for sale. These kinds of prints feature various colours and motifs. Therefore, if you want to add a little boho vibe to your home decor, try these printed ceramic plant pots.
Quirky and colourful
ceramic pots for plants are also available in different shapes or motifs including quirky texts or vibrant colours and motifs printed on them, These are great for adding a young vibe to your space. These ceramic plant pots come in the shape of various objects.
Sculptural pots
These indoor ceramic plant pots are crafted to give a luxurious feel to your space indoors or outdoors. They feature surface designs or textures that further add depth and interest to the ceramic planter.
The other types available are Bust, Moroccan, Blue Pottery, Old style, Hanging, Self-watering, etc. And you can easily buy these online at great prices. Moreover, they offer an extensive range of options to choose from.
Do you want to buy high-quality and exclusive Ceramic Pots for Plants at the best prices? Looking for a trusted online source? There are many online suppliers available online. Make sure you deal with a supplier who offers great prices for quality products. The right online supplier will always offer great customer service as well.