Enjoy The Best Gardening With Large Outdoor Metal Planters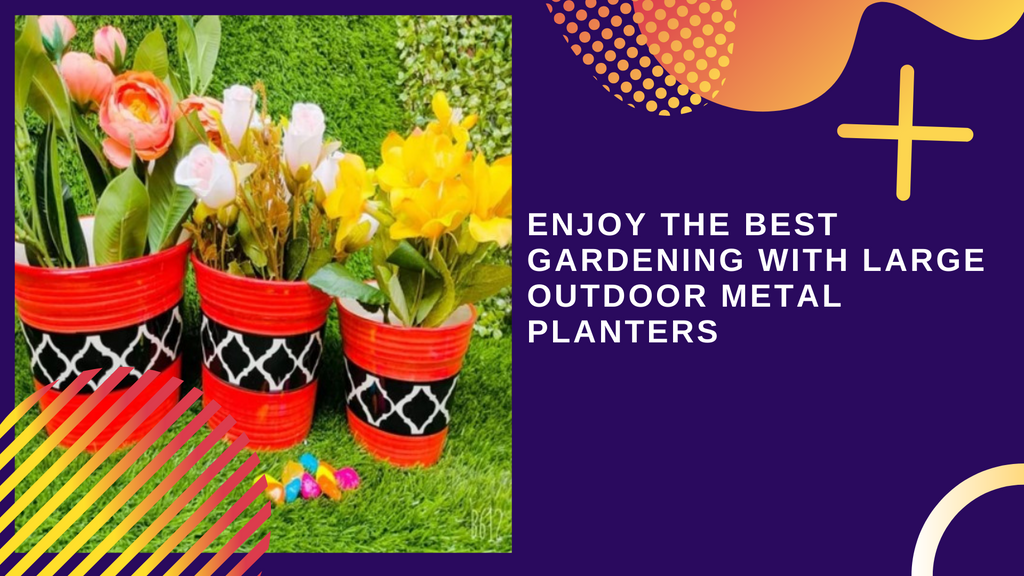 A beautiful planter can instantly enhance the beauty of any place. Whether it is indoor decoration or outdoor beautification, planters with beautiful plants always add a charm. Today's post is about large outdoor metal planters. If you love gardening, you must have an interest in planters. No doubt, you search a lot to choose the best quality and unique planters. Well, move on to the adjoined passage to know a few things about outdoor planters.
Some important things that you need to know about outdoor planters
As said earlier, this piece of writing is about large outdoor planters. Well, let's start the discussion.
When you are planning to buy outdoor planters, definitely, you need to pay attention to larger planters. In a large planter, any plant grows well. So, it is important to be careful about the size. You will get a lot of sizes, but choosing the big one will be ideal.
You can opt for different materials but among all, metal planters are second to none. It offers a gorgeous look. Apart from this, metal planters are easy to maintain and you can use this for many years if you take proper care.
But, the matter of concern is where to visit to get the best quality planters within your budget. This is because metal planters are quite costly. So, prior to visiting any shop, you need to be careful about the price and quality as well.
Here you are suggested to opt for online stores. As online stores never allow third parties, you can buy planters at quite reasonable rates. Besides, you will also get discounts.
You can enjoy the free home delivery facility. So, you can save the transport cost as well.
You can get the chance to know the quality from the product description option. So, shopping for metal planters will be easy for you.
Now, the question is where to visit. well, scroll down to the ending passage.
Buy large metal outdoor metal planter from here
So, in order to buy large outdoor metal planters, you can visit Niyara. It is a trustworthy online shop with a good number of satisfied clients. So, what are you waiting for? Here you will get quality and exceptional looking large metal planters within your budget. Client satisfaction is their prime aim. So, don't think twice about visiting here.