How to Choose the Right Ceramic Planter for your Plant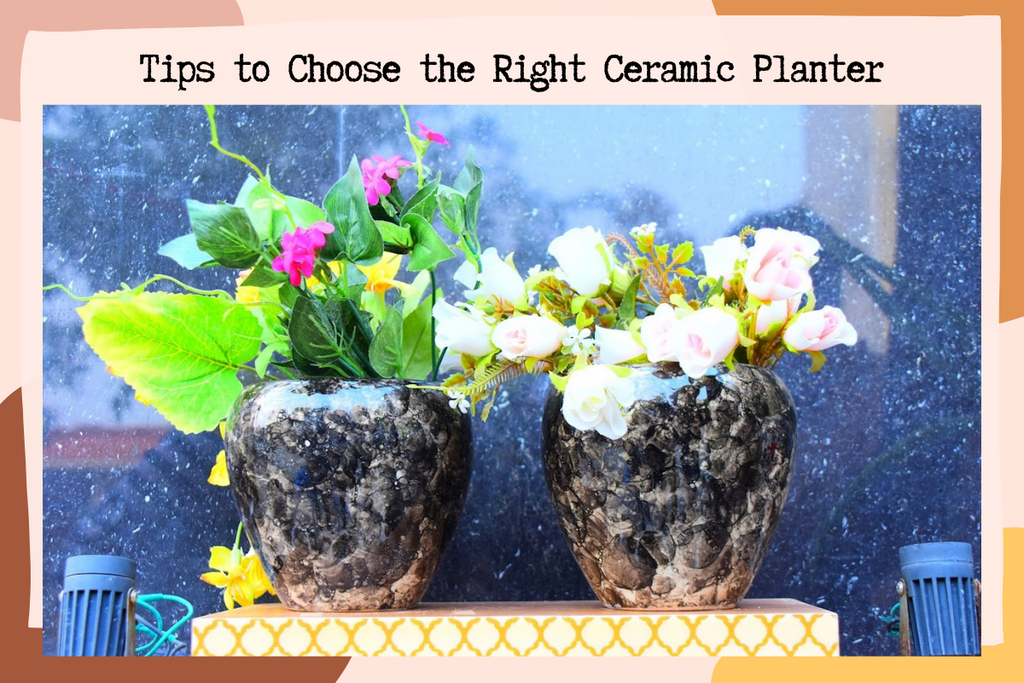 More or less, we love to keep indoor and outdoor plants for our property decoration. If you add greenery to your decoration, it will definitely attract everyone. At present, people not only keep plants on their balconies but also in the kitchen, dining area, and bedroom as well. Indeed, it looks awesome. If you are also thinking about keeping some plants in your house, this piece of writing will help you a lot.

When you are thinking about keeping plants, you should think about some beautiful planters to add a wow factor to your home decoration. It is not a mere matter to choose planters based on your interior adornment. You need to study a lot and research a lot as well.

In this writing, you will get to know a few ways to select the right planters for your beautiful plants. Undoubtedly, you will get different types of planters but considering ceramic planters would be your ideal decision.

How to select the proper ceramic planter for your plants?

The first thing that you need to think about is the size. It may sound simple but, the size of the planter plays an important role in maintaining the health of the plant. With the growth of the plants, you need to re-pot it. This is to give your plant proper space to extend its roots. But, remember one thing, you have to be quite careful while transferring the plant from one pot to another planter. So, this is one of the most important facts that you need to keep in your mind prior to selecting the planter.

Second, you must check the drainage system of the planter. To keep your house plant in good health, it is vital to have a proper drainage system in the pot. So, prior to buying a planter, you need to check whether the pot has a proper drainage system or not. Sometimes it may happen that the planter you have chosen doesn't have any drainage facility. In such a situation what should you do? Here you can do two things.

1. You can drill the pot to make a leak to pass the extra water.

2. You can also add some layer of lava rock to the bottom of your pot prior to adding soil.

So, these are the most helpful tricks.

Now, last but not least is, material. Ceramic is the best material to choose as a good planter. Ceramic pots can hold moisture, so there is no need to be too worried about giving water to the plants. For tropical plants, ceramic pots are the best option.

So, these are a few things that you need to check prior to buying planters for your plants.

To know more information about this topic, and to buy attractive pots, you need to visit a good website. So, visiting Niyara would be your great consideration. Once you visit here, you will get a wide range of collections. Based on your home décor, you can buy one. So, don't think twice as here you will get affordably priced ceramic planters.