Useful Tips to Protect Pots and Planters From Winter Damage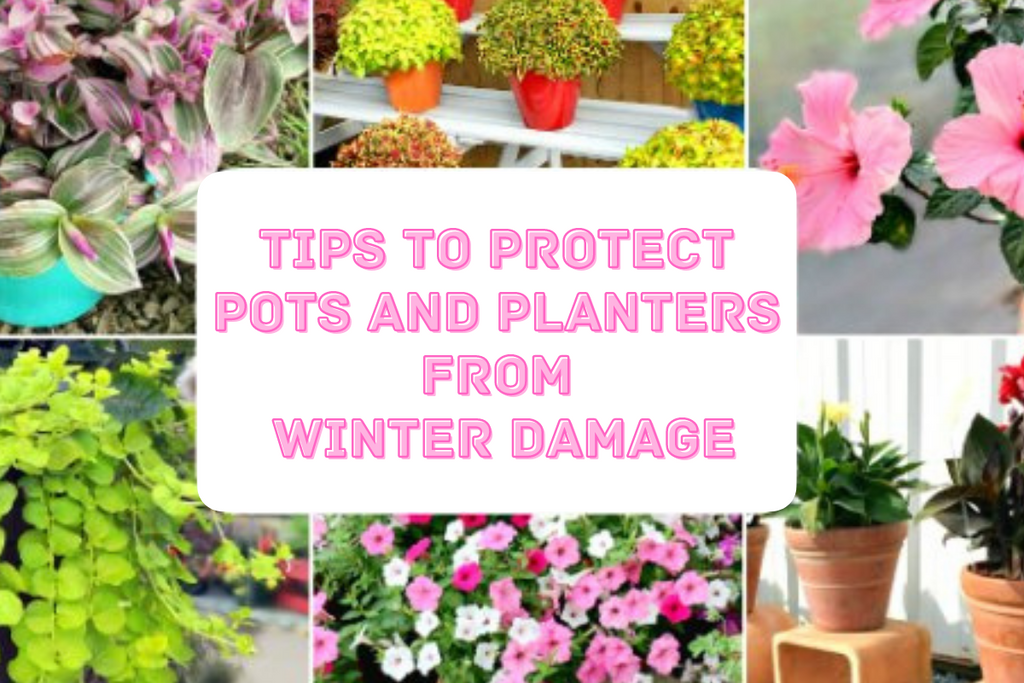 Is gardening your hobby? Whether you are a nature lover or not, gardening is one of the most common hobbies. A beautiful garden adds elegance to a home and makes it look like a little heaven. For plantation, different types of pots and planters are available nowadays with vibrant colors, motifs, patterns, and attractive looks.
Ceramic planters
are the trendiest and affordable options for both indoor and outdoor plantations.
Due to winter, often the pots and planters get damaged which is a matter of concern for the people living in a colder region. However, no need to fret as we are sharing some tips on how to protect pots and planters from harsh winter. Let's have a quick read to get find detailed information.
Choose the right pot and container
Gardening and planting trees are great ideas that can make you feel happy from the inside. However, do you know that you must choose pots and planters according to the climatic condition of your region? Ceramic pots are widely used nowadays for their amazing look. But, do you know that it should not be used outdoors during the winter months. Untreated and porous planters such as ceramic and terracotta usually tend to get cracked and broken with thawing and freezing. Wooden containers can be a great option for you since it's durable. Other non-porous containers including plastic, concrete, and metal planters are perfect as they have the ability to withstand the important elements.
However, for the protection of your tree pots and planters, you must avoid the use of saucers during winter because the drained water can get freeze there. Instead, you should raise the pots and containers on their feet for good drainage and avoid damage.
Gather all plants together
In the overwintering outdoors, you can keep all the tree pots together. It will act as a protection for your trees and their container. Group all planters on the soil near a wall or close to your home. While keeping the plants, you can group the cold-hardiest plants outside. Now, put straw bales on the grouping periphery. This process protects the plants and pots from bitter cold as it will help in the insulation process.
For better insulation, you can mulch the tree pots with straw or shredded leaves. So, winter does not have the ultimate power to shut your beautiful garden. With some wise tricks and ideas, you can convert harsh winter days into the vibrant views of spring.
Buy a cold frame
Ceramic pots are most fragile and are not designed for heavy winter. But, you can protect the pots and trees both by purchasing a small greenhouse. Cold frame or greenhouse helps protect trees from snow and even the pots won't get damaged.
Key takeaway
So, you can follow these useful tips to protect your pots and planters from winter damage.  And if you want to buy exclusively designed ceramic pots and planters at affordable prices in India, then you can count on us. Visit
Niyara
today and find out the new arrivals which include unique hand-painted pots, planters, and plants with holders and other accessories.