Enhance Your Home Interior with Beautiful Planters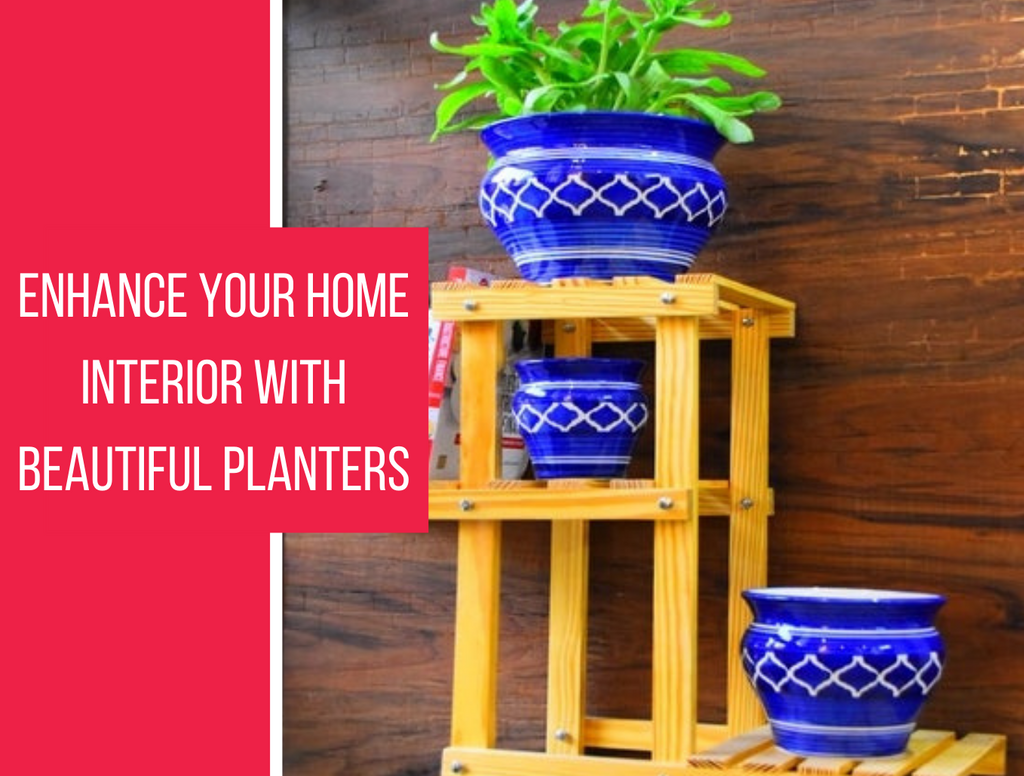 When we start decorating our house interior, we search a lot, we go through a good number of articles and hop around several stores to gather ideas. Today, in this piece of writing, we will talk about indoor planters. Ceramic indoor planters are quite common and we will discuss several other types as well. Indoor plants have no second option to add greenery and a wow factor to the entire decoration. So, if you are thinking about renovating your interior décor, you can easily opt for indoor plants. A dull and simple looking corner or place can get a gorgeous appeal if you adorn that area with beautiful planters and plants. Apart from all these, to keep the inside of the house fresh, indoor plants are awesome.
Now, move on to the adjoined passage to know a few most important facts about planter materials.
Some most popular planters for indoor plants
To enhance the visual appeal of your home interior, you can keep some indoor plants and attractive planters as well. Here are a few most popular planters that you can buy.
Fibreglass planters
If you want something new and modern, you can opt for fibreglass material. This material comes with a lot of advantageous factors. It is quite strong, flexible and offers an attractive look. You can use it both indoors and outdoors. It is lightweight and the finishing of the planter is really awesome. For maintaining good plant health, you can surely count on this planter. It protects the plant from UV rays. Its waterproofing feature is indeed appreciable.
Concrete Planters
Concrete planters are also quite popular and it is easy to colour. If you want to paint the planter according to your decoration, you can easily do that with this material. It is a little heavy and hardy as well. You will get different types of shapes and sizes to beautify your home.
Ceramic planters
One of the most used planters is the ceramic planter. It can keep your plant hydrated and helps in stopping leakage. Glazed ceramic planters are durable and give a stunning look to the whole decoration.
Metal planter
Metal planters
are highly popular in the world of interior decoration. Especially steel, copper and zinc planters are extremely popular. It will be a great addition to your interior decoration. So, don't think twice to opt for this material. It is durable and at the same time cost-effective. You can keep this in your kitchen garden as well.
So, these are some most popular planters and many more are there. Now, the matter of concern is where to visit to get a wide range of collections. In this context, opting for us would be your ideal consideration. You can visit our shop Niyara and choose attractive looking planters based on your decoration. Without spending a huge amount of money, you will get attractive looking
indoor ceramic planters
. So, what are you thinking about guys? Don't be late! Visit the shop and choose what you want to buy for your home interior decoration.