Top 8 Advantages of Using Ceramic Tableware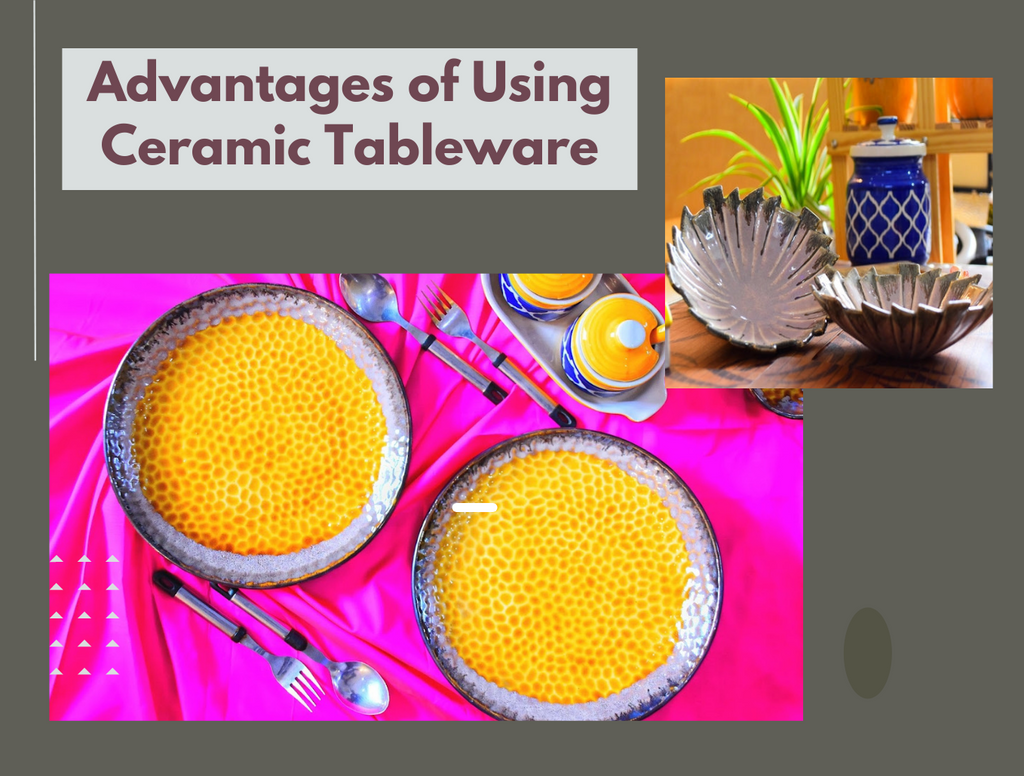 A dining table is such a piece of furniture in our house where we meet together to have our lunch, dinner and sometimes breakfast as well. And, we try to decorate our dining table with different types of components. The most common component of our dining table is tableware. We like to have several types of tableware to improve the experience of our dinner, lunch and breakfast. Tableware is basically dishware where we enjoy our food and without it, we can not have our meals. Based on the occasion or number of people, we change our tableware. You will get a wide array of tableware to have a wonderful meal experience. Each tableware has several health benefits.

Today we will discuss ceramic tableware which is equally helpful for good health as others. Do you want to know the benefits of ceramic tableware? Well, move on to the adjoined passage.

What are the advantages of using ceramic tableware?

Well, first you need to know what ceramic tableware is. It is dishware that is made up of ceramic material. Here are a few examples of ceramic.
Bone China
Glazed earthenware
Fine China
Paper Clay
Stoneware
Pottery
Terracotta
Well, now, go through the below passage to know a few most important benefits of ceramic tableware.

1. This material has been used for many years and is safe for health. The components used for ceramic tableware are considered non-toxic. So, you can use this with total peace of mind.

2. Some ceramic dishes are heat friendly. You can easily cook food in the microwave.

3. When durability is the concern, you can rest assured that once you buy some ceramic tableware, you can use those for many days. Though these look delicate, you can easily use them.

4. All the tableware made of ceramic, are non-sticky. The smooth texture of the utensils will melt your heart.

5. You can get different types of shapes, sizes and colours as well. According to your occasion, you can choose dishes.

6. It is one of the finest materials that you can buy. It helps in enhancing the look of the table.

7. We all know that plastic and vinyl chemicals have a negative effect on our health. It is harmful to the body. But ceramic does not contain any harmful material.

8. It never absorbs chemicals just like plastic.

So, these are a few advantages of using ceramic tableware.

Now, the matter of concern is where to visit to buy these. Well, in this context, Niyara can help you out. Once you visit our shop you will get a wide range of beautiful ceramic collections. We keep our prices more reasonable than any other shop. So, considering us would be your ideal decision. So, what are you looking for? Don't think twice to get in touch with us. We are always ready to serve you the best quality ceramic tableware at quite an affordable rate. So, feel free to deal with us. You will not get a single person who is not satisfied with our products.