Ideas to Use and Style Your Hanging Planters that You Must Read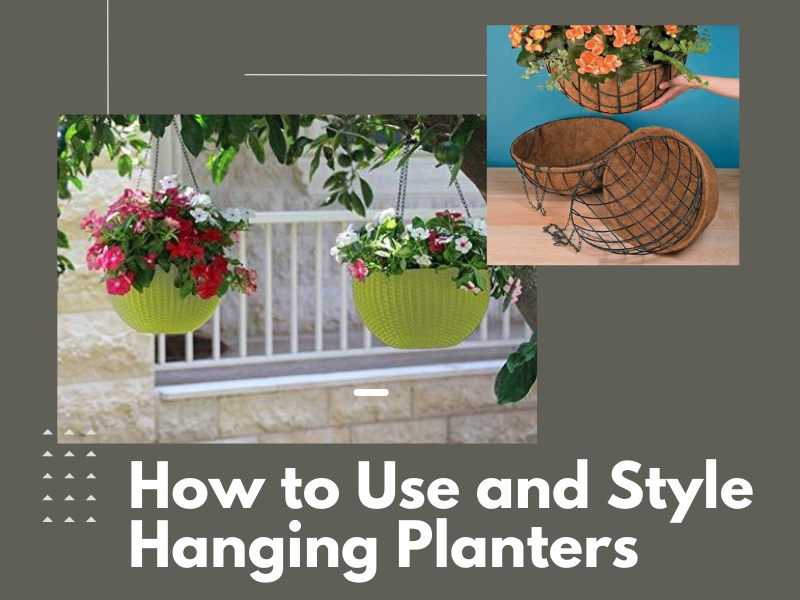 When we think about decorating a corner or a place, we always try to keep some greenery. After adding greenery, a dull-looking place appears beautiful instantly. Plants speak for themselves and along with keeping plants you need to choose the right planters. Yes, an attractive planter can make the area more eye-catchy than you can imagine. Well, today, we will discuss how to use and style hanging planters. You will get different kinds of planters and hanging planters are really awesome. Now, move on to the adjoined passage to know a few ways you can style your
hanging planters
and keep them in different places.
How to decorate any corner or place with beautiful hanging planters?
As said earlier, a simple corner can gain beauty if you add greenery there. You can keep planters with beautiful, air refreshing plants in many corners.
Here a few ideas are given below.
If you add hanging planters just above your office desk, it looks awesome. At present most people are doing work from home and to improve productivity, you need to keep the working corner beautiful. So, here hanging planters with plants play an important role.
You can also keep hanging planters on the balcony. Yes, your balcony will get a wow factor after the decoration with planters.
Apart from this you can keep planters in your dining area, window, and bedroom as well.
Now, come to the next paragraph.
How can you style your hanging planters?
Well, you can set your planters apart from others with some touches of love and creativity.
1.
You can add some fairy lights to your planters to make them more beautiful. In the evening or night, you can switch on the light to make the place wonderful.
2.
You can paint with different colours to make them colourful.
3.
You can design the planter with different art pieces. You will get a wide array of art pieces for decoration.
So, these are a few ways you can decorate your planters and the place as well.
Now, the question is where to visit to buy beautiful planters. Well, here, we
Niyara
can make you extremely happy. We have a wide array of collections. So, contacting us and visiting our virtual shop would be your ideal consideration. Without spending much you will get exceptional and quality hanging planters. So, what are you waiting for guys? Don't think twice about visiting us. We feel happy to help you. Please feel free to contact us.